Course fees 2021
​
Course not happening cause of Covid. Course fees for 2022 will be posted here.
​
Let us know you're interested in the 2022 course and we will give you £50 off. Click here
EARLY BIRD SPECIAL OFFER




From Fri 29th Jan 2021 - 26th Feb 2021




All early bird fees must be paid by 26th July 2021
FULL PRICE
from 27th Feb to 28th Sept 2021*
Get £50 off these fees and gain exclusive access to register before anyone else by registering your interest here. There is no obligation to sign up.
​
To book your place on this course a non refundable deposit of £100 must be paid upon registration. The deposit amount is taken off the fee.
​
You can also opt to pay the full fee amount on registration or set up a standing order to help spread the payments.
If government guidance in regards covid-19 in either your country or Brasil mean you cannot attend then we will issue you a full refund of the deposit and any other registration fees paid. We will endeavour to re-organise the course to another date which you can transfer your fees to free of charge.
​
We cannot guarantee a shared room unless there is someone suitable for you to share with who has also booked. The earlier you book the more chance you have of getting a shared room.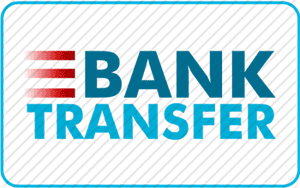 *Registrations from 26th July to 28th Sept must be paid in full upon booking and may incur an additional £50 admin fee to deal with rebooking of accommodation and additional tutors.
​
Full terms and conditions here
Payments can be made by bank transfer, cash or cheque.
Places are strictly limited.
If you filled in the "Register your interest" form then you will have a 10 day window to register before anyone else who has not filled it in.
The remaining places will then be offered to anyone else.
It is very important that you get in touch with us in order to confirm that this is the right course for you. Please read about course eligibility in the more info section and contact-.
(0044) 7759943737 mail@jppercussion.com
The fee covers
Tutor fees, venue hire, translator, notes from all classes, course co-ordinator, admin and production, any necessary instrument hire, free t-shirt and 14 nights self catering accommodation from 23rd October to 6th November,
What the fee does not cover
Flights, Airport transfer, food, sun cream, bikinis, souvenirs, beer or caipirinhas.
Travel Insurance
It is the responsibility of the participant to arrange their own travel insurance.
​
Go here for health and other info about travelling to Brazil.